all images this page ęDisney. All Rights Reserved.
BAMBI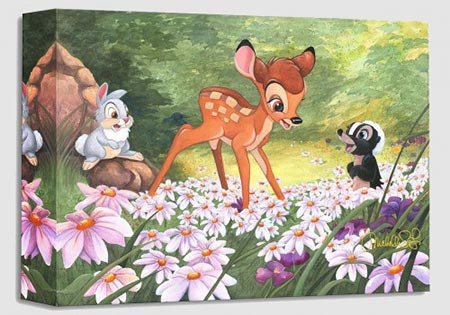 "The Joy a Flower Brings"
from Disney Fine Art's TREASURES ON CANVAS collection
Artist: Michelle St.Laurent Edition Size: 1,500
Image: 12" x 16"
$125.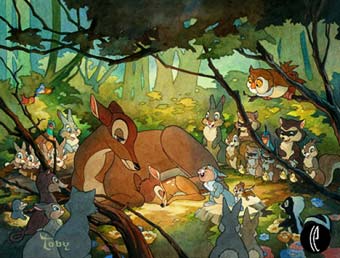 "Bambi and Mother"
Limited Edition Giclee on Fine Art Paper
Size: 11" x 14 1/2"
Artist: Toby Bluth
. Edition Size 95 $595. Unframed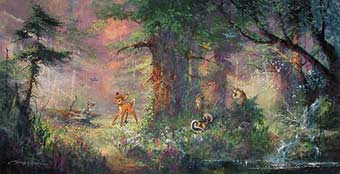 "Spring Time in the Meadows"
Limited Edition Giclee on Canvas
Size: 40" x 20"
Artist: James Coleman
Edition Size 395 IN STOCK $995. Unframed



Join Our Mailing List!

CEL-EBRATION! P. O. Box 123 Little Silver NJ 07739-0123

Website Design by CEL-EBRATION!«
e-mail us

or phone/fax us: (732) 842-8489
last revision: November 22, 2013