presents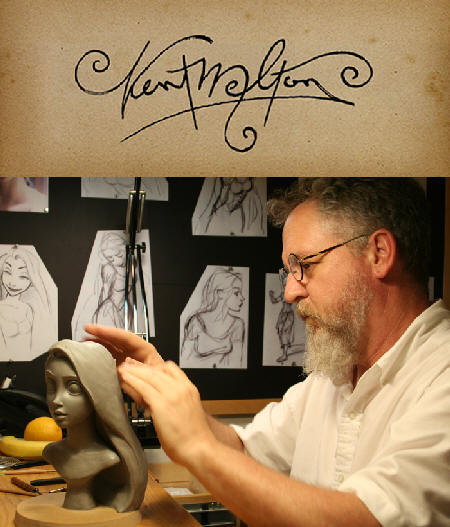 Kent Melton has crafted maquettes for major animation studios
including Disney, Warner Bros., Hanna-Barbera, LAIKA
and others. Kent was also one of the principal sculptors
for the Walt Disney Classics Collection. Although the line
was retired in 2012, CEL-EBRATION! still offers many
of these fine collectibles sculpted by Kent
and many other WDCC artists. Please read below
for Kent's 'take' on this unique line.
Kent: "Meeting and working with some of Walt's "Nine Old Men" while sculpting for
Walt Disney Classics Collection was extremely educational for me. As you probably already know,
those guys literally wrote the book on feature animation. The artist that most inspired me was Marc Davis.
He was a soft spoken Renaissance man. A master of design, drawing, painting, sculpture, storytelling,
and basically everyt

hing else he ever put his creative mind to. I can truly understand
why Walt valued him so highly on so many of his various projects.

As I steadily sculpted my way through the list of his characters at WDCC I met with Marc at his home/studio
to get his insight on each piece. I remember the time I was showing him my sculpture of Snow White
for his notes when he called his wife Alice in to take a look. She pointed out that Snow White
wore a wool dress and that I'd put too many fine wrinkles in the drapery making it look more as if it were made of cotton.
Where else could you ever get that kind of invaluable information? That was the day I found out that Alice
was not only a very talented artist but she'd also worked on costuming the actors for the live action
reference on Snow White. Thankfully, It was just impossible to visit them without learning something new."

Kent Melton WDCC available from CEL-EBRATION!

Disney Treasures
Pieces So Unique, they deserve their own Category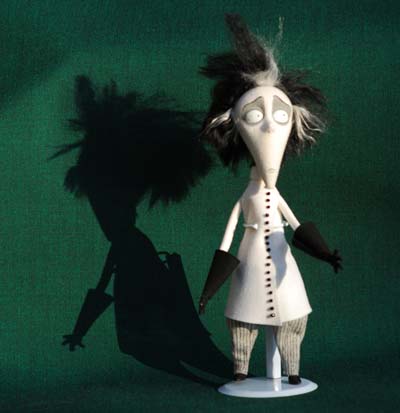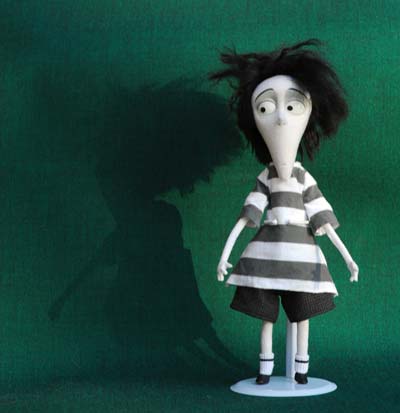 "Vincent" a film by Tim Burton
Hand Made Pressed Felt Dolls with Stands - created by Kent & Martha Melton
Size: 16" tall (+/- hair)
One Remaining Set Available!
$1,250.

Warner Bros. Limited Editions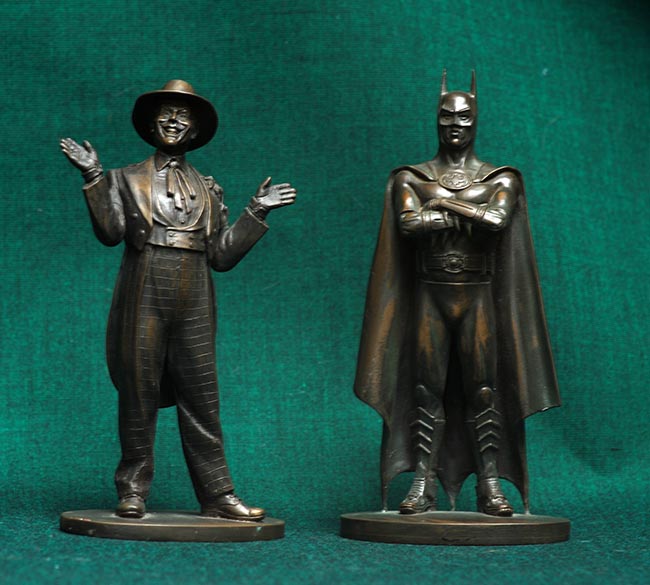 Batman: "Batman & Joker"
Cold Cast Bronze
$3,995.
We've had several requests for various images, so here we are: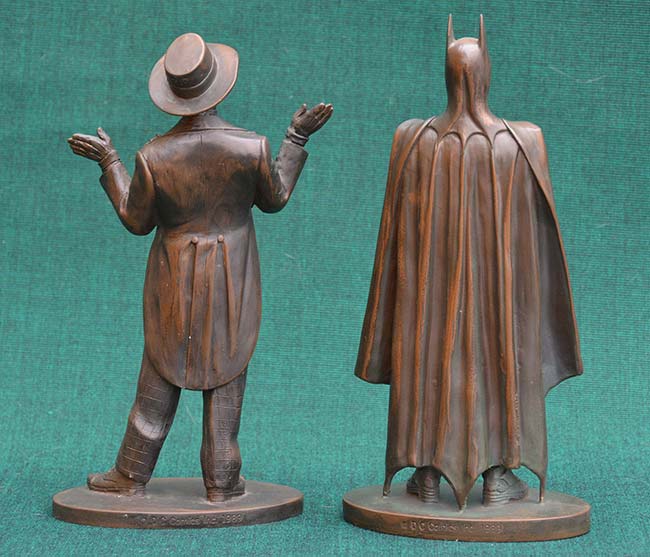 Rear View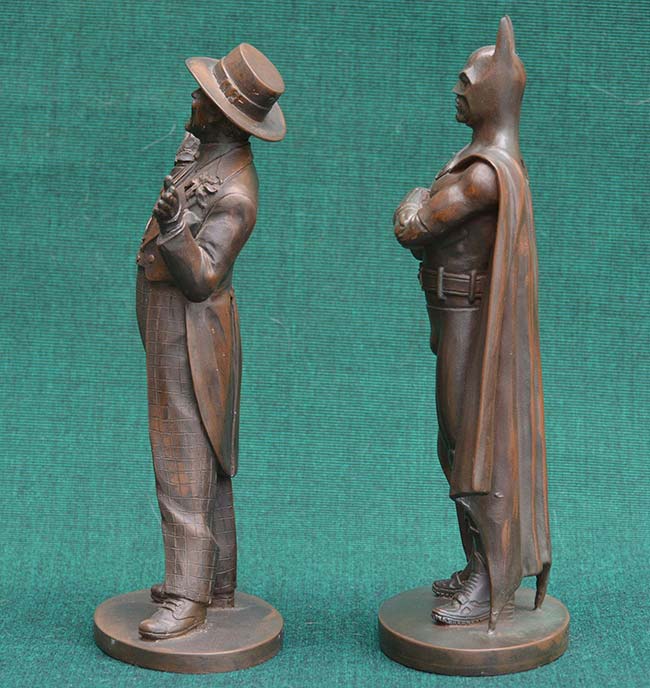 Left Side View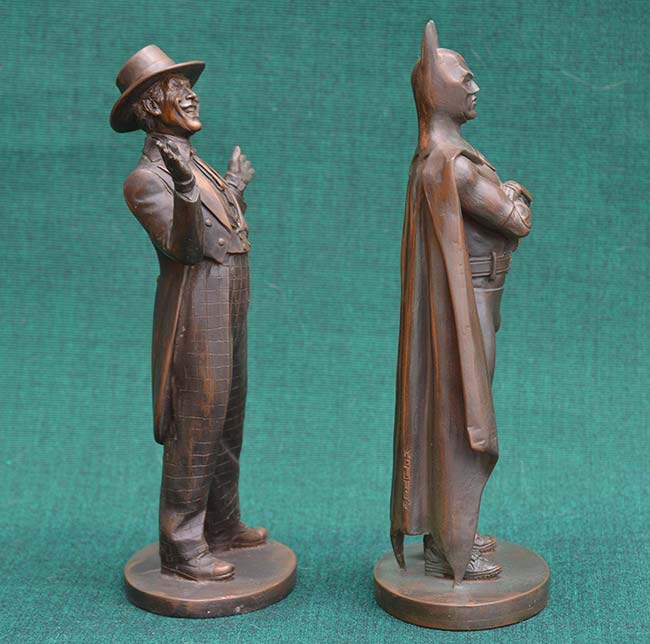 Right Side View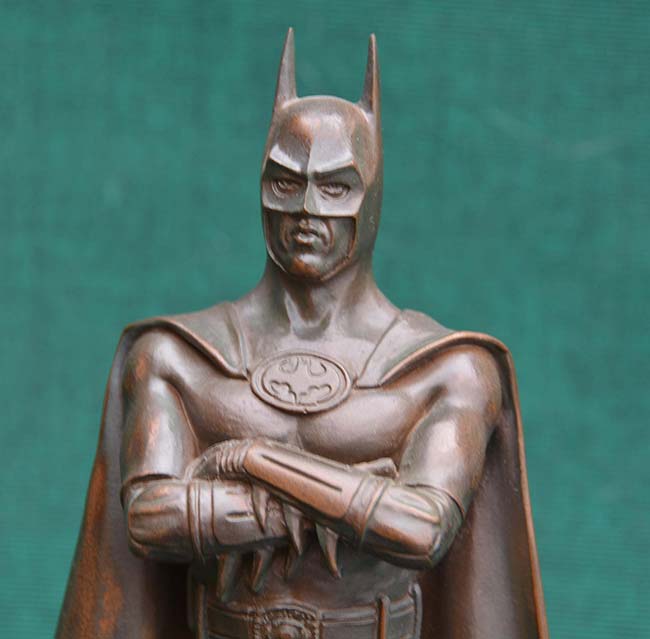 Batman Close-Up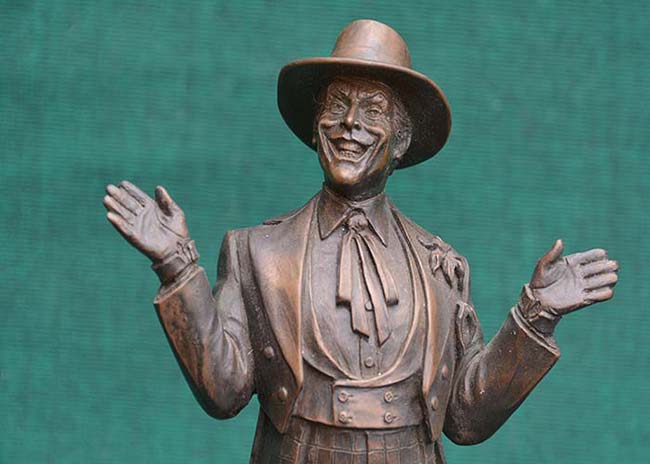 Joker Close-Up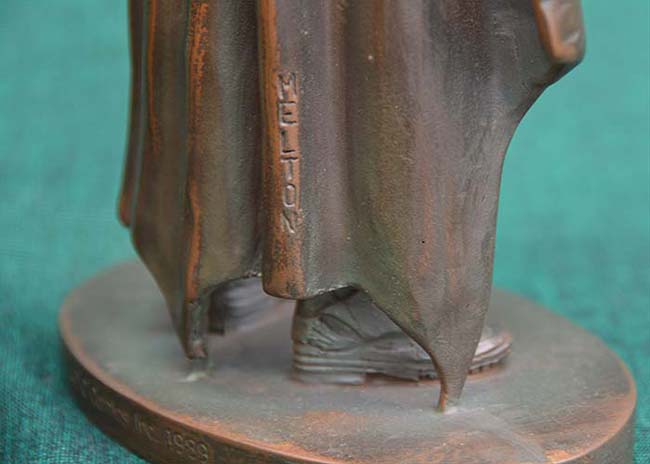 Kent Melton cast signature on Batman's cape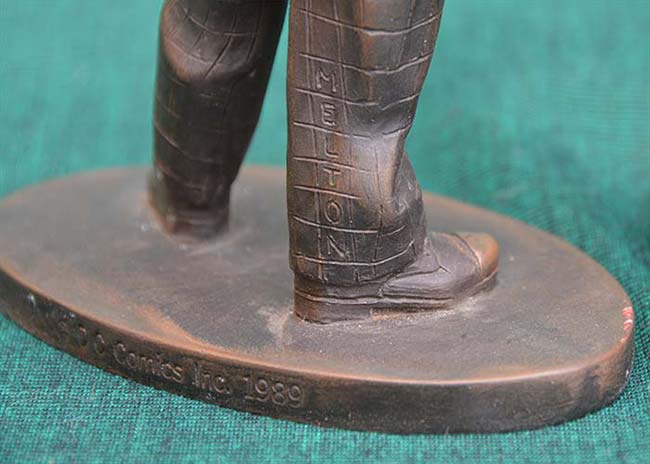 Kent Melton cast signature on Joker's pant leg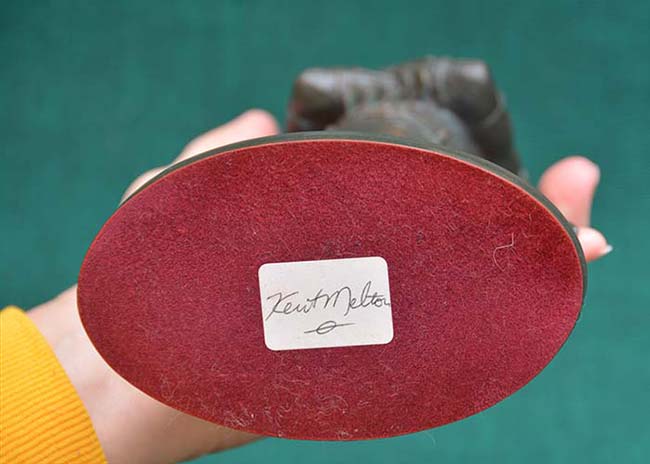 Kent Melton script signature on Batman's felt base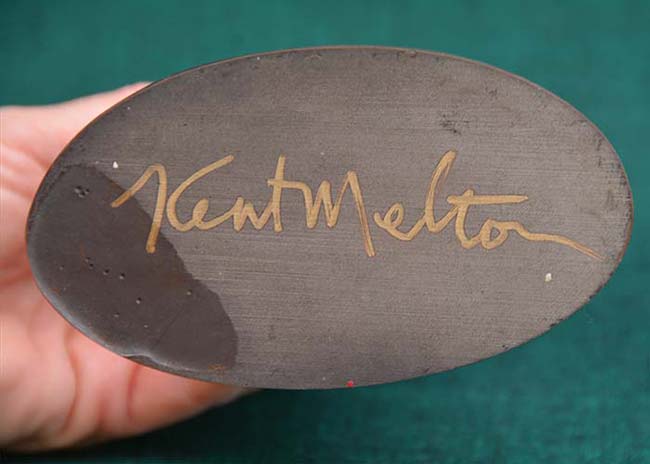 Kent Melton script signature on Joker's base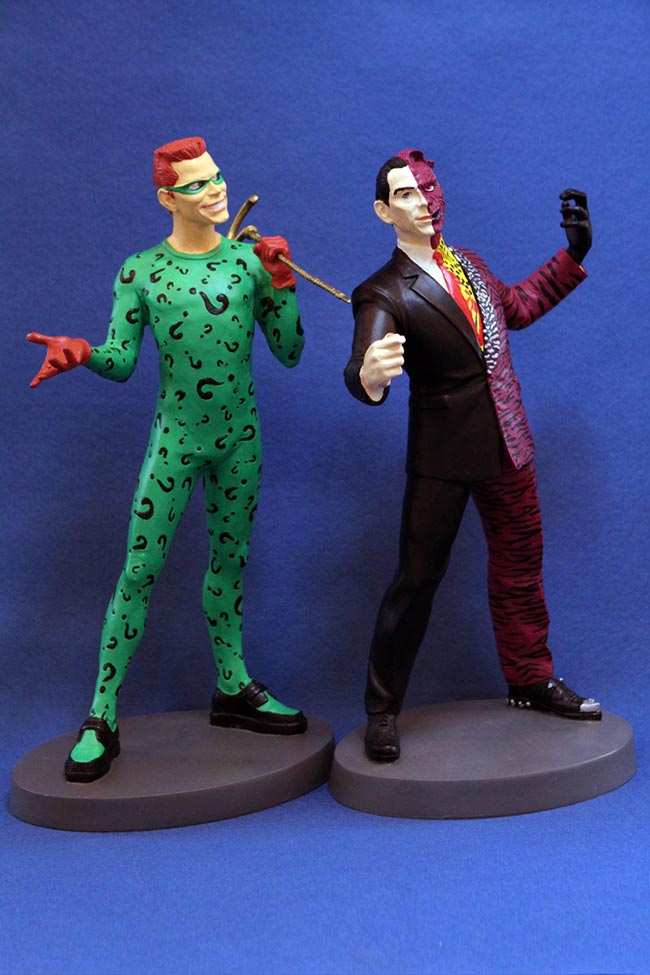 Batman: "Riddler & 2 Face"
Limited Edition from Warners Store
$100.

MGM Studios Limited Editions
Kent: "When I was a kid occasionally the local TV station would broadcast MGM cartoons
directed by the great Tex Avery. I've never been quite the same since.
It's as much fun sculpting Tex's characters as it is to watch them!"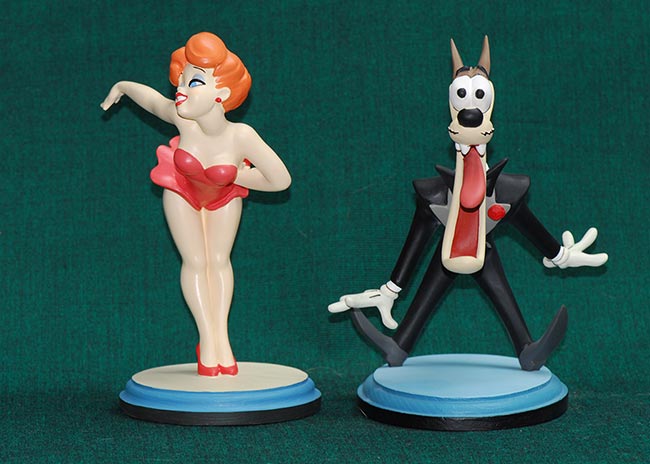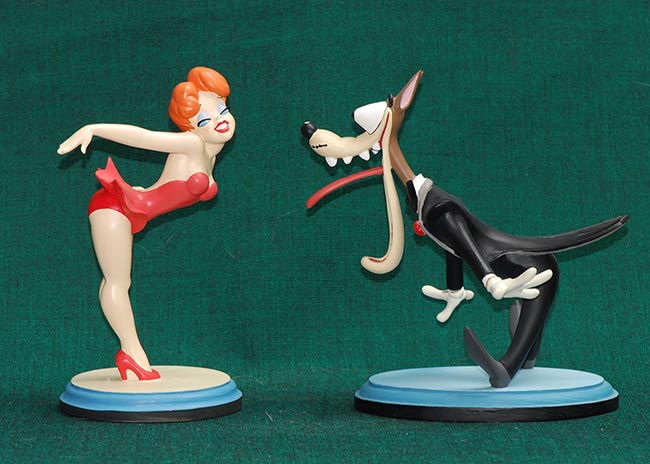 "Red Hot & Wolfie"
*** LastOne ***
Only Red Hot is available
Wolfies are SOLD
Red Hot: $150.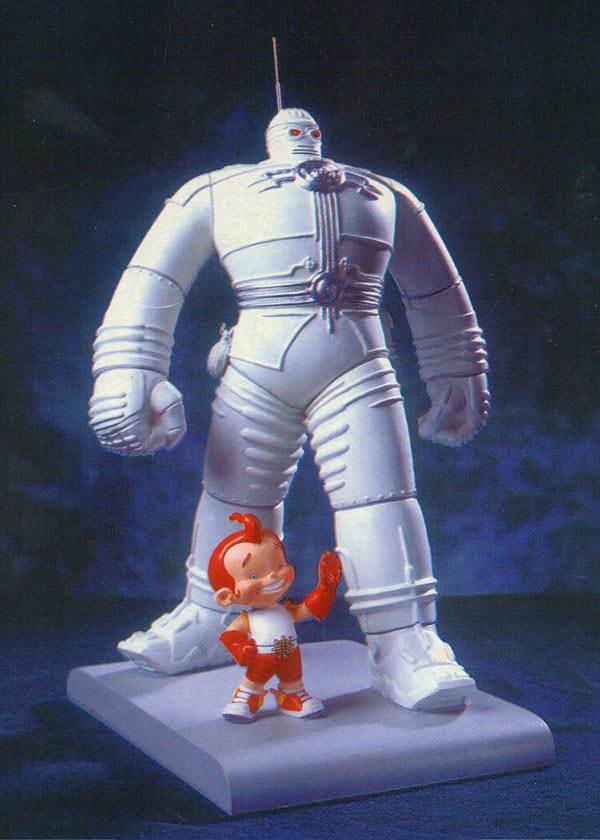 "Rusty & The Big Guy"
Two sets 'in-box' available
$150. each
&
Three sets 'not-in-box' available
$125. each

The Incredibles Maquettes
Kent: "Yes, I used glass magnifying lenses for Edna's glasses and thanks to the genius
of my good pal Doug at Hild Studios each identical pair of her glasses were cast using
the same exact type of glass lens. With the exception of the Aladdin Maquettes,
Hild Studios produced the resin castings of everything that I ever sculpted for Disney.
In fact I'd had so much trouble getting good quality castings prior to meeting Doug
I had decided to give up sculpting all together. Thanks for saving my career Doug!"
Some of Kent's maquettes - sorry, all sold.