all images this page ęDisney. All Rights Reserved.
PINOCCHIO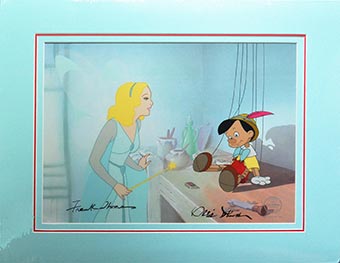 Pinocchio & Blue Fairy: "Gift of Love"
Limited Edition Sericel, Custom Matted
Hand signed by Frank Thomas and Ollie Johnston
Overall Size: 19"W x 16"H, Aperture Size: 14"W x 11"H
$450.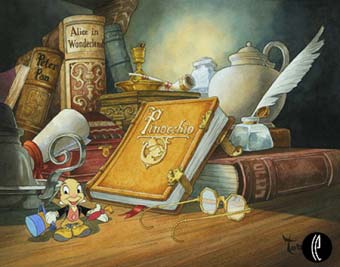 "In The Beginning"
Limited Edition Giclee on Fine Art Paper
Size: 11" x 14" Edition Size 95
Hand Signed by the Artist Toby Bluth
SOLD OUT, but we have One in stock
$695. Unframed



Join Our Mailing List!

CEL-EBRATION! P. O. Box 123 Little Silver NJ 07739-0123

e-mail us

or phone/fax us: (732) 842-8489