all images this page ęDisney. All Rights Reserved.
LADY and the TRAMP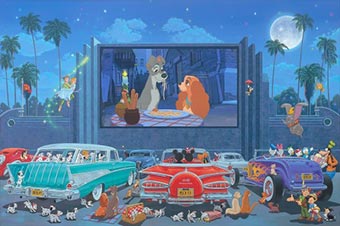 "A Night at the Movies"
Hand Embellished Giclee on Canvas
Edition Size: 295 Size: 20" x 30"
Artist: Manuel Hernandez
CURRENTLY IN STOCK
$495. unframed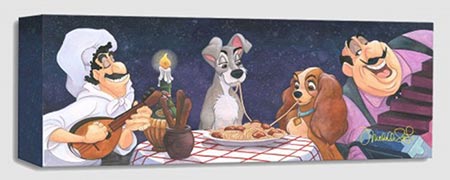 "A Serenade for Lady"
from Disney Fine Art's TREASURES ON CANVAS collection
Artist: Michelle St. Laurent Edition Size: 1,500
Image: 21" x 8"
Sold Out Limited Edition
CURRENTLY IN STOCK
$150.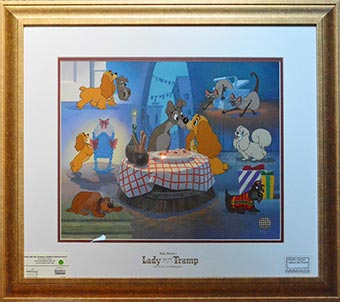 "Lady & The Tramp's Golden Anniversary"
Limited Edition Sericel, Custom Matted & Framed
Overall Size: 28"W x 23"H, Aperture Size: 17"W x 14"H
CURRENTLY IN STOCK
$595.