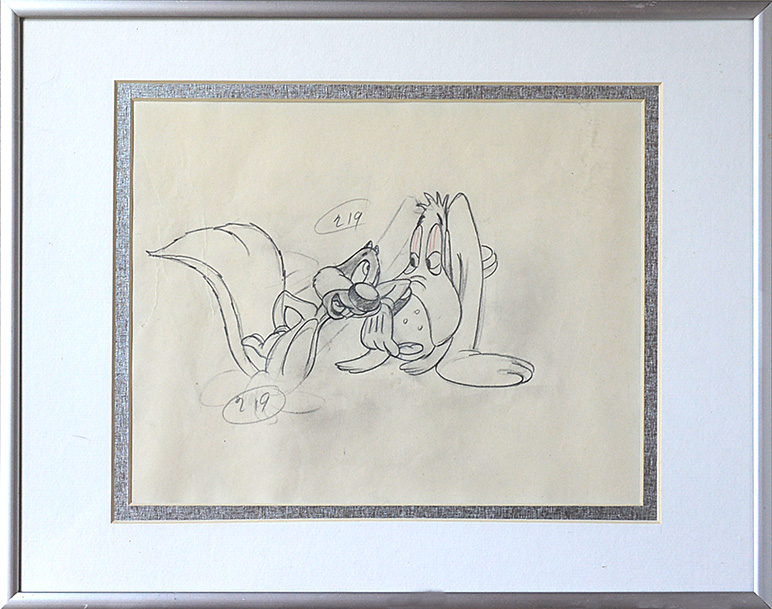 "Screwball Squirrel"
(1944)
Featuring Screwball Squirrel and Meathead
Original Production Drawing, Matted and Framed
Overall Size: 11" x 14"
$325.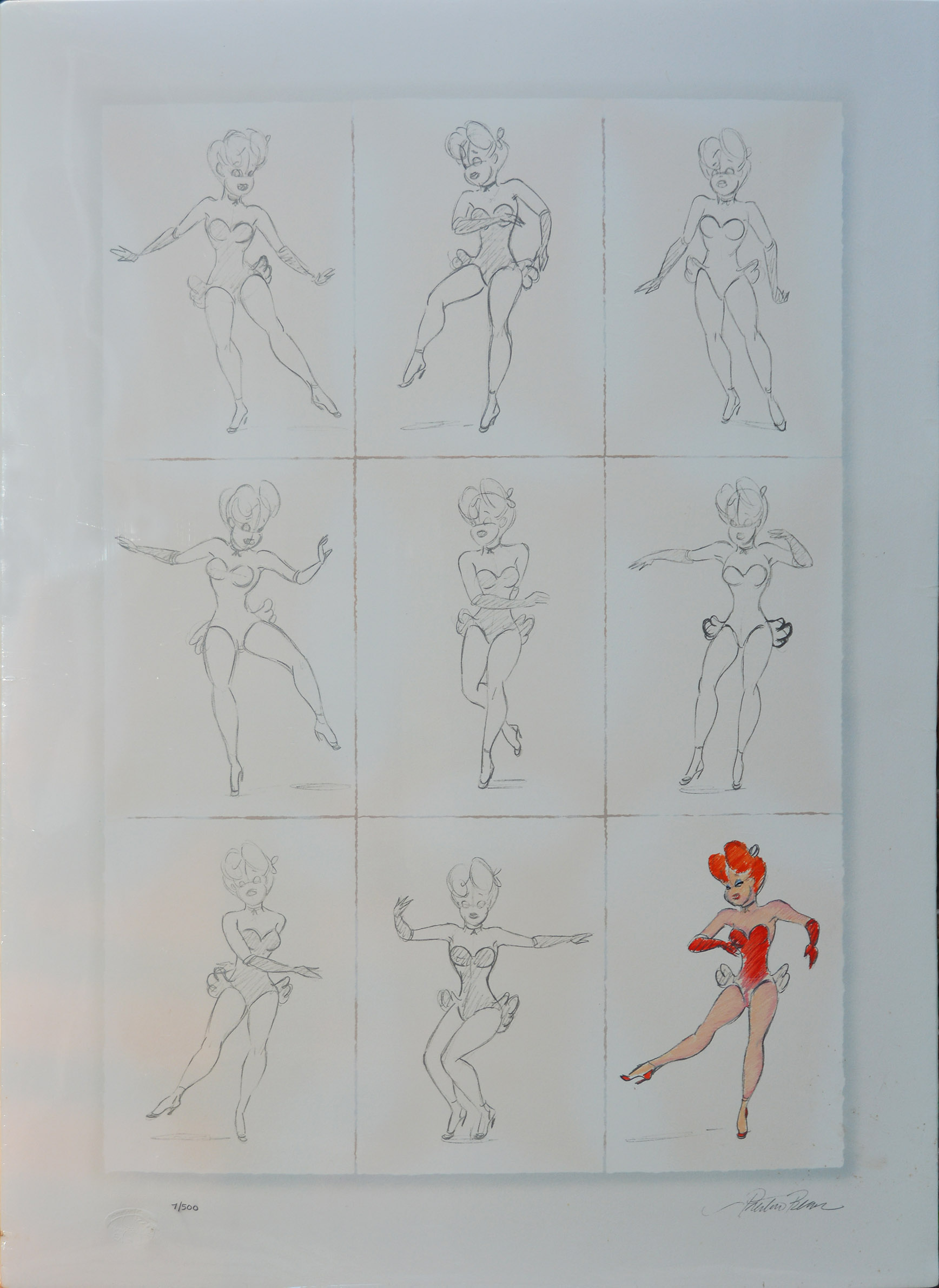 "Red Hot- Nine Times the Heat"
(1995)
Limited Edition of 500, Serigraph on Paper
Artist Preston Blair
Image Size: 36" x 27"
$195.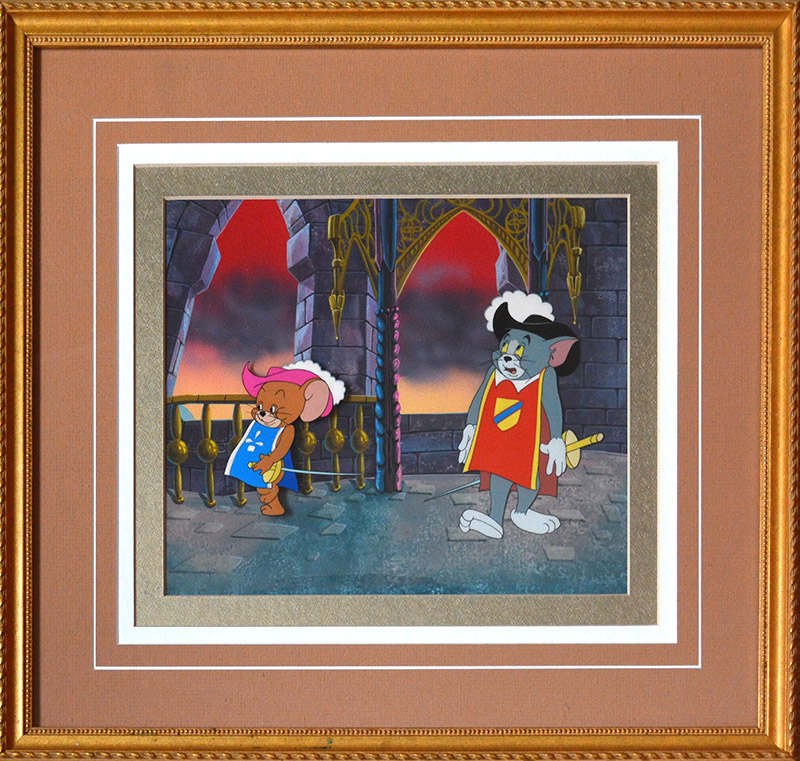 Tom & Jerry: "Two Mouseketeers"
Hand Inked, Hand Painted Production Cel, on Hand Painted Background from 1952
Custom Matted, Custom Framed, Size: 17" x 15"
$1995.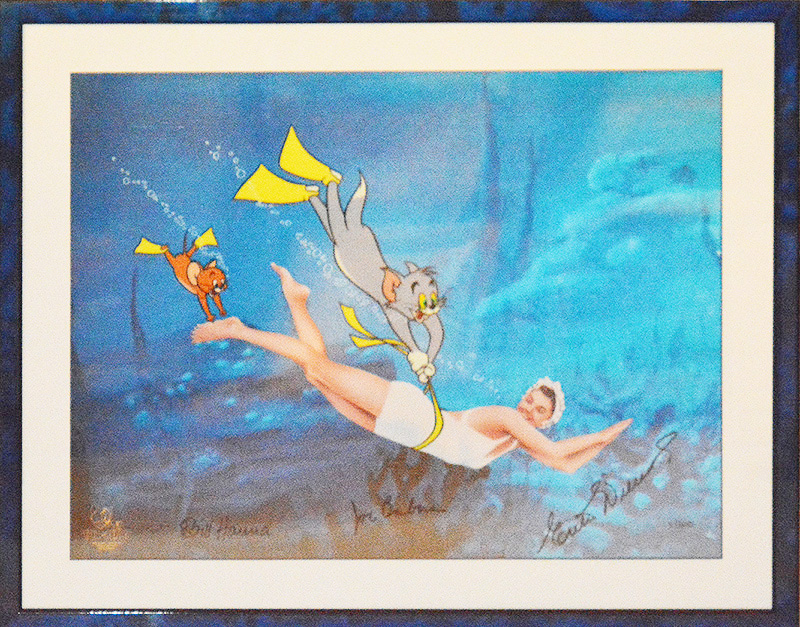 "Dangerous When Wet"
Hand Inked, Hand-Painted Limited Edition Cel, #5/500
Hand Signed by Bill Hanna, Joe Barbera and Esther Williams
Custom Framed, Custom Matted
Image Size: 23" x 18 1/2"
$1295.